OUR TALENT ACQUISITION PROCESS
Intake meeting to understand the position that needs to be filled and the ideal candidate profile. Preparation of the job description and recruitment strategy
Review applications, conduct initial screenings and phone interviews, coordinate the final interview with the client.
Employment verification, hiring recommendations to the client, and post-hiring follow-up with the client.
LEARN MORE ABOUT OUR TALENT ACQUISITION SERVICES
As a team of professional talent acquisition consultants, we help you efficiently find the right people for your business and your needs. With today's challenging job market, talent acquisition can be demanding for companies. That's why our talent acquisition team's expertise and knowledge enables them to successfully complete the entire recruitment process.
Talent acquisition at Emplois Compétences is finding candidates that meet your needs and bring value to your company. The quality of our talent acquisition services comes first and has since Emplois Compétences debuts in 1994.
THEY HAVE USED TALENT ACQUISITION SERVICES TO FIND TO FIND THEIR HUMAN RESOURCES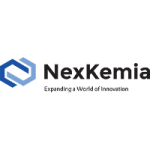 WOULD YOU LIKE TO DISCUSS THE BENEFITS OF TALENT ACQUISITION WITH OUR TEAM? CONTACT US FOR A CUSTOMIZED SERVICE OFFER OR MORE INFORMATION.